Masterclass: Spencer Hunt
AR/VR: U potrazi za pričama budućnosti
13 Nov| MONDAY | 4:00 p.m.| F22
Frankopanska ulica 22
free entry
The Croatian Screenwriters and Playwrights Guild (SPID), in conjunction with Zagreb Film Festival, brings to you a masterclass that is the first event of the recently launched SPID Story+Tech Platform, bringing together screenwriting and storytelling in general with new media developments. The Masterclass will start by revealing how AR (augmented reality) will change our world, and will conclude with a practical discussion about writing for stories that are interactive, branched and AI (artificial intelligence) driven. How will VR (virtual reality) and AR change the tenets of classical screenwriting? What kind of interactive content are commissioners, producers and festivals looking for? And what new horizons will the future of storytelling reveal? Jasmina Kallay will moderate the Masterclass.
lecturer
Spencer Hunt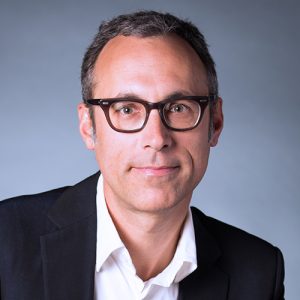 Spencer Hunt stands at the intersection of creativity and strategy for immersive interactive entertainment. Over the past 2 years, he helped launch the interactive division of Skydance Media (film credits include Star Trek, Terminator Genisys, Mission: Impossible), internally developing and publishing breakout VR games. As vice president of digital entertainment for Paramount Pictures, he oversaw the adaptation and publishing of blockbuster movies for games and apps. He previously held executive positions at Discovery Communications and Sony Pictures, along with several startups. Spencer has released over 50 games and apps across VR, mobile, PC and console platforms. Today, he runs Lookit, his own interactive media agency and is an advisor to several startups. Spencer is a member of the Academy of Motion Picture Arts and Sciences, Producers Guild of America and the IGDA.
moderator
Jasmina Kallay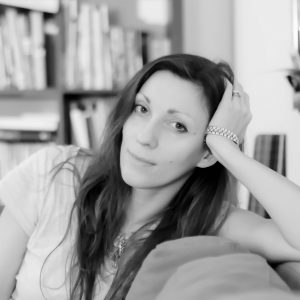 Dr. Jasmina Kallay is a screenwriter, novelist and transmedia creator. She holds an M.A. in Screenwriting (National Film School, Dublin), and a PhD in Interactive Screenwriting (University College Dublin). Her YA novel Beat Girl was adapted into a feature and a TV series which was nominated for an International Emmy (2013). She also works as an expert for Creative Europe (MEDIA sub-programme) for film, TV and videogames, and is a script doctor. In 2015 Jasmina wrote Write a Screenplay (HFS/Palunko) – the very first screenwriting manual in Croatian. She is one of the founders as well as a committee board member of the Croatian Screenwriters and Playwrights Guild (SPID).