Masterclass: Stéphane Guénin
Co-Production Possibilities With France
16 Nov | THURSDAY | 2:00 p.m. | F22
Frankopanska ulica 22
free entry
The masterclass will be held in co-operation with the prestigious ENS Louis-Lumière – National Film, Photography & Sound Engineering School and Academy of Dramatic Arts in Zagreb. It will shed light on the differences between producing a feature film with European co-producers and being a producing partner, like an executive producer hosting a foreign film production, or giving access to tax incentives and tax credits to the foreign producer. There will be a general introduction to the top five countries in the world in terms of production, after which the focus will shift to France. France is a country with some of the most elaborate and institutionalized film financing mechanisms: National Film Fund (CNC), regional funding, TV, SOFICA, MGs (minimum guarantees), MEDIA, Eurimages. There will be a presentation of co-production possibilities with France and other countries: treaties, tax incentives, majority and minority co-productions, language of film, cast and crew requirements budget and financing plan presentation, law on media chronology, etc.
The masterclass will be moderated by Ms Bojana Momirovic, manager of the Department for Continuing Education at ENS Louis-Lumière
Stéphane Guénin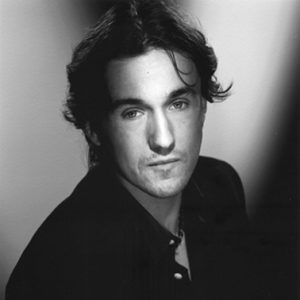 Stéphane Guénin holds a PhD in Law. He has been in charge of product placement campaigns in international feature films (Goldeneye, Ronin,…), practiced entertainment law, run his feature film company and was elected president of the oldest French Producers' Guild, AFPF. He wrote and directed the adaptation of Hasbro's game Clue for the French National TV Network France 3, as well as two feature films: The 7th Lie (French theatrical release 2005) and The Assignment 1.0 (2015). He is currently completing the post-production for his third feature film, a US production Killing Uncle Roman.
ENS Louis-Lumière

ENS Louis-Lumière – National Film, Photography & Sound Engineering School is dedicated to providing pre-professional and professional training for the audiovisual industries. It was founded in 1926 by Louis Lumière and Léon Gaumont. From the very start, the school was a pioneer in film and photography education. For the past 90 years, ENS Louis-Lumière has offered theoretical, practical, technical, and artistic education and training for those wishing to go into the various branches of the audiovisual industry. Run under the auspices of the Ministry of Higher Education and Research in France, it offers a state-funded course at postgraduate level leading to a nationally recognized Masters diploma. Furthermore, as the school wishes to remain at the forefront of professional concerns resulting from an ever-changing technological environment, it conducts applied research programs and offers over 30 continuing education courses every year.