15/11 | WEDNESDAY | 9:30 – 18:00 | Europe House
August Cesarec Street 4
open to the public
Dear friends of Zagreb Film Festival,
CDE – MEDIA Office Croatia has prepared for you yet another innovative and, hopefully, useful event under the title How Can WE Do It?, scheduled to take place during this year's Festival edition.
Since the aspect of visibility and recognisability of European cinema is one of the burning issues of the European audiovisual industry and the MEDIA sub-programme, this year's event will focus on – distribution.
Although the MEDIA sub-programme has allocated approximately 42 million euro for the distribution of European film between 2014 and 2020 via open calls for automatic, selective, online distribution and support systems to sales agents, nevertheless some European films appear more visible, more recognisable than others. Therefore, at different panel discussions we will try to seek out the best possible solutions and find answers to the following questions: how to think outside the box, how to adapt to trends and novelties in digital distribution, how to learn from one another, and what are the advantages and disadvantages of arriving from a large, medium-sized or small country?
The event, the first of this sort to focus on distribution, will try to pinpoint the matters closely related to the issue of visibility, recognisability and distribution of film in the context of high production capacity countries (Germany, United Kingdom), medium production capacity countries (Ireland) and low production capacity countries (Bulgaria, Croatia). Equally so, attention will be paid to new, creative distribution models – for example, online promotion of European AV works – supported by the MEDIA sub-programme and its mechanisms.
Among the panellists, we are particularly proud to host the representatives of prominent production and/or distribution companies: Canoe Films (United Kingdom), Latido Films (Spain), Chouchkov Brothers (Bulgaria), Interfilm from Zagreb, Mer Film (Norway), NFP marketing and distribution (Germany), Vico Films (Ireland), who will reflect on the film hits such as, Me, Daniel Blake, The Young Offenders, From the Balcony, Toni Erdmann, The Constitution, Out of Nature, The West.
Good practice examples in the context of MEDIA's open calls and guidelines referring to the promotion of Europeans audiovisual works will be presented by: Vincent Lucassen (Under the Milky Way), Philipp Hoffmann (Kino on Demand) and Kiril Gjozev (Cut-A-Way).
I wish to thank dear partners of the event: European Commission Representation in Croatia and Zagreb Film Festival, which is again among the festivals supported by the MEDIA Sub-programme.
Become a part of this unique story and book your seat in time!
Looking forward to seeing as many of you as possible!
Due to the limited number of seats, we kindly ask you to book your seat in advance at: martina.petrovic@mediadesk.hr.
Martina Petrović
Creative Europe Desk – MEDIA Office Croatia Director and host of the event How Can WE Do It?
——————————————————————————————————————————
Panelists:
moderator
Martina Petrović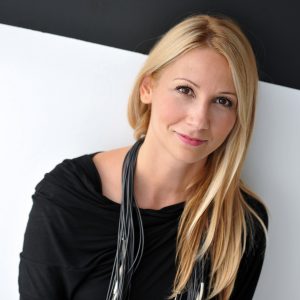 Martina Petrović has a major in International Relations and a minor in Psychology. Martina has gained most of her working experience at the Ministry of Culture, Department for International Cultural Cooperation, being responsible for various cultural exchange programmes between Croatia and other countries; among many activities, she was responsible for the organisation of Croatian film presentation during international film festivals in Berlin and Cannes. From 2008, she has been actively involved in establishing the Croatian Audiovisual Centre, where she has stayed, after being chosen by the European Commission on one hand and the Board of Committee of the Croatian AV Centre on the other, as the Head of MEDIA Desk Croatia. Following immediate and successful results in terms of ensuring the financing by the MEDIA Programme, working thoroughly on the promotion of the Croatian film, resulted in receiving the first Albert Kapović Award by the Croatian Producers Association, given at the opening of Zagreb Film Festival in 2010.  As the Head of MEDIA Desk Croatia (today's Creative Europe Desk – MEDIA Office) , she has been actively involved in organizing innovative and active presentations/workshops – important tools for education and networking – between Croatian but also European film professionals.
panels
I.
Speaking of the distribution of the films I, Daniel Blake or Toni Erdmann (Germany), is it an asset or a liability if a film is made in a high production capacity country? What are the challenges in distribution if a film is in German, and does a film in English automatically imply 'ease' of sale and, consequently, distribution?
PANELISTS : Caroline Stern, Christoph Ott
II.
The Young Offenders (Ireland), From the Balcony, Out of Nature (Norway) are the films coming from a medium production capacity country. In Ireland, as in Norway, the local audience has long ago recognised the value of national films. Does success 'on the home ground' guarantee international success?
PANELISTS :  Cormac Fox
III.
When film recognisability, sales and international distribution are concerned, how important is official selection of international festivals to films coming from low production capacity countries? The panel will focus on the hit films The Constitution (Croatia) and Western (Bulgaria).
PANELISTS: Antonio Saura, Borislav Chouchkov, Kamen Balkanski, Maja Vukić
IV.
How to think outside the box, how to adapt to trends and novelties as far as digital distribution possibilities are concerned? The MEDIA Sub-programme, its open calls and guidelines referring to online promotion of European audiovisual works are trying to come up with innovative and creative solutions.
PANELISTS: Kiril Gjozev, Philipp Hoffmann, Vincent Lucassen
Caroline Stern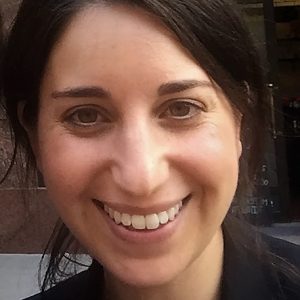 With over fifteen years of senior-level experience in international sales and distribution, Caroline has developed exceptional oversight of the global film and television industry. Initially hired to manage the operations of a boutique sales agency in Vancouver, she became an integral part of its growth, eventually running sales and acquisitions for the company. In 2008, her career took her to Toronto and, ultimately, to London, where she established and ran the international sales division for a UK independent distributor. In 2017, amidst an evolving international landscape in the film and television industry, Caroline set up her own consultancy business – Canoe Film – to bring project development, finance strategy, and distribution expertise in-house to producers. Throughout her career, Caroline has worked extensively on the distribution and international sales of over 250 titles including Hideo Nakata's The Ring and Dark Water, Steve Buscemi's Interview, Joss Whedon's adaptation of Much Ado about Nothing, and Bobcat Goldthwait's Willow Creek. Seminal documentaries include the multi-award winning Sharkwater, David Attenborough's The Penguin King, and Ice T's The Art of Rap.
Christoph Ott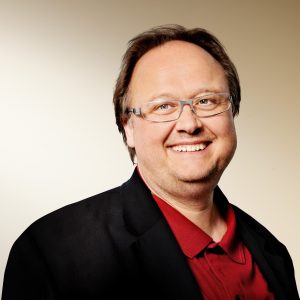 Christoph Ott was vice president of distribution and production at Buena Vista International (Germany) from 1992 to 1999, before he joined the board of directors as COO at Senator Entertainment AG. He had been head of campaign at NFP marketing and distribution since 2003, and in September 2011 he became vice president of marketing and distribution. Among the theatrical releases were Wim Wenders's PINA (2011) and SALT OF THE EARTH (2014), Margarethe von Trotta's HANNAH ARENDT (2012), Jaco van Dormael's THE BRAND NEW TESTAMENT (2015) and last year's big success, Maren Ade's Oscar-nominated TONI ERDMANN. Upcoming highlights in 2017 are Aisling Walsh's MAUDIE with Sally Hawkins, Ethan Hawke and HUMAN FLOW from Ai Weiwei.
Cormac Fox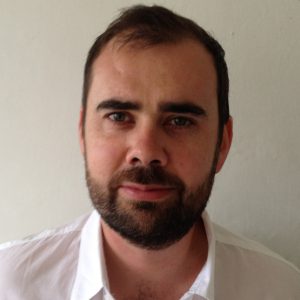 A graduate of ACE, EAVE and Ireland's National Film School, Cormac Fox is a producer on several feature film projects including the recent Irish breakout hit The Young Offenders (2016 – dir. Peter Foott), A Dark Song (2016 – dir. Liam Gavin), History's Future (2015 – dir. Fiona Tan), Dark by Noon (2013 – dir. Alan Leonard & Mike O'Flaherty) and King of the Travellers (2012 – dir. Mark O'Connor). Cormac has also produced well over two dozen short films and documentaries. His projects have earned the company over 20 awards at prestigious international festivals and events including at the Venice Film Festival, Los Angeles International Film Festival and BBC3 New Filmmakers. Cormac is currently developing a slate of feature film and TV projects with development finance from the Irish Film Board and RTÉ, respectively. Cormac's next projects include the BBC TV series adaptation of The Young Offenders and the Irish-Australian-UK feature Animals, directed by Sophie Hyde.
Antonio Saura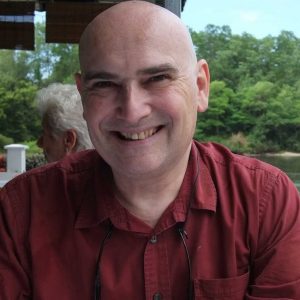 Antonio Saura is a film producer with more than 20 fiction and documentary films, recently finishing the production of Pablo Solarz´s second film The Last Suit with Miguel Angel Solá and Angela Molina, and the documentary The Heart of El Real by José Luis López Linares. Since 2015 he also is the Director General of the international sales agency Latido Films. In the recent years Latido has handled films like Rara by Pepa San Martin, the winner of Generation kPlus Berlin FF and Horizontes Latinos San Sebastian FF 2016, The Constitution by Rajko Grlić, the winner of Best Film Montreal FF 2016, Playground by Barosz Kowalsky, the winner of Special Jury Award Warsaw FF 2016, The Illustrious Citizen, the winner of Best actor Venice FF 2016, and May God Forgive Us, the winner of Best screenplay San Sebastian FF 2016. He is also the Deputy Chairman of the European Film Academy. In the past he developed an outstanding work in audiovisual training, funding and directing the Media Business School. In the last four years he has been a visiting professor at the Spanish School in Middlebury College Vermont. He is the author of several studies about the film industry.
Borislav Chouchkov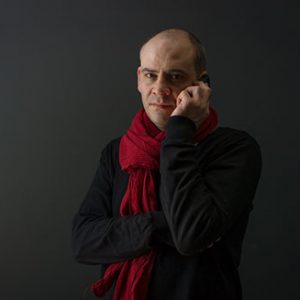 Borislav was born in 1975. He did his first steps in cinema as a child acting in several films. He graduated from the National Music School, followed by drama from the National Film School. He holds a master's degree in European Audio-Visual Management from the Media Business School in Ronda, Spain. Borislav established his first film and music production company SIF309 in 1994. In 2003, he established (together with Viktor Chouchkov Jr.) the production company CHOUCHKOV BROTHERS, whose main aim is to produce feature films. In 2014 he established Elemag Pictures (based in Leipzig, Germany), together with Tanja Georgieva and Jan Kruger (The Green Wave – Sundance 2011, JACK – Berlinale Competition 2014). He is also a member of ACE (Ateliers du Cinéma Européen) and European Producers Club. He is known for production of films: Son of Sofia, dir. Elina Psykou Greece / Bulgaria / France (Tribeca Competition Selection, 2017) Tilt, dir. Viktor Chouchkov, Bulgaria / Germany – Best Debut at the Raindance IFF (London, UK), #1 box-office in Bulgaria for four weeks in a row and 40 more festivals, Bulgarian Oscar entry 2011, and co-production of Western, dir. Valeska Grisebach, Komplizen Film, Germany / Chouchkov Brothers, Bulgaria / Coop 99, Austria.
Kamen Balkanski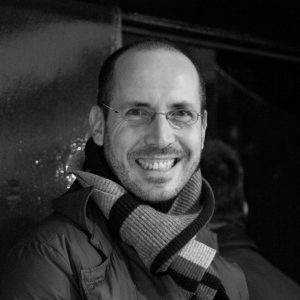 Kamen Balkanski holds a Master's Degree in Fine Arts. From 1997 to 2002 he was the executive director of the Soros Centre for the Arts Foundation (being responsible for the financial and programme planning, as well as for the cooperation with Bulgarian and international cultural organizations and NGOs). From 2002 to 2003, he was the associate lecturer at the National Art Academy in Sofia. The same year – 2002 – he became the administrative director of MM television, and from 2004 to 2006, with the same broadcaster, he became the advisor to the CEO. In 2004 he was appointed to the position of the Head of MEDIA Desk Bulgaria, and in 2015 as the acting director of the Bulgarian National Film Centre.
Maja Vukić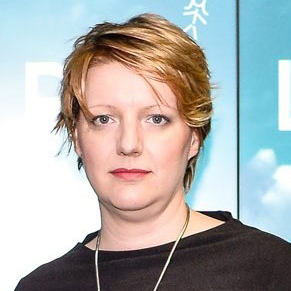 Maja Vukić graduated from the Academy of Dramatic Art in Zagreb, Department of Film and TV Editing. Since 1998 she has worked as a freelance film editor, sound editor, production assistant, assistant director, script and continuity, assistant editor and location scout for companies: Croatian Television, Telefilm, Maxima film, Interfilm, Družba, Orlando film, Studio "Phenomena", Fade In. From 2003 to 2010 she worked for the production company 4Film from Zagreb as the executive producer on all of 4Film's projects. During 2010 Maja Vukić worked as producer at Fade In from Zagreb, Croatia. Since 2011 she works as an executive producer and producer at Interfilm, Zagreb. Maja Vukić is a member of the European Film Academy, Croatian Producers Association and president of Croatian Film Workers Association 2016-2018. She worked as executive producer on the following films: The Constitution, On the Other Side, The Priest's Children, Sonja and the Bull and etc.
Kiril Gjozev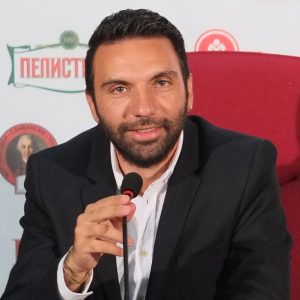 Kiril Gjozev was born in 1988 in Radovis, Macedonia and is today based in Skopje. He graduated with a degree in management from the Ss. Cyril and Methodius University in Skopje and currently studies co-financing and co-production in Europe and the structure of European film funds at the Department of Creative Production, University for Audiovisual Arts. He worked for a range of companies, such as KT Film & Media, Millennium, Frosina, MediaSolutions. He is the founder and owner of Cineflix, a company for computer programming and wireless communications since 2014. Often works as a consultant and coordinates the project Cut a Way On-line and Off-line: New Digital Forms of Film Distribution in the Balkans. He collaborates with many film associations, organisation and festivals.
Philipp Hoffmann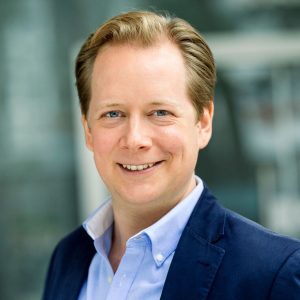 Since April 2011, Philipp Hoffmann consults and represents production companies in the field of international sales as well as project and corporate marketing. Another focus is the German speaking VOD market, where he offers strategic consulting and handles the online exploitation for rights holders. In order to focus on these activities he has setup RUSHLAKE MEDIA GmbH in 2013. The company handles the digital distribution of a growing number of films and is running its own VOD service called KINO ON DEMAND. In 2007, he spent six months at Film Movement in New York, before returning to his former employer "The Match Factory" where, since October 2007 until March 2011, he worked as the Head of Marketing. During this time, he oversaw the international marketing and the festival premieres for several successful and award-winning films such as Golden Globe winner WALTZ WITH BASHIR, SOUL KITCHEN, Academy Award nominee AJAMI and DESERT FLOWER. Philipp Hoffmann studied Film with a specialization in Production at the ifs internationale filmschule in Cologne and graduated with a B.A. in Film Studies in 2005.
Vincent Lucassen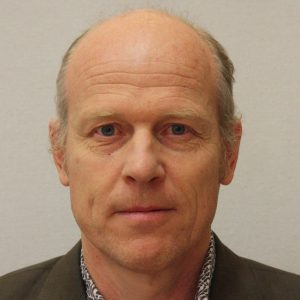 Vincent Lucassen was born in The Netherlands. He studied sociology at the University of Wageningen and worked as a lobbyist in Brussels. After finishing his study at the Media Academy in Hilversum, he moved to Vienna where he set up the production company WILDart FILM, together with Ebba Sinzinger. In 2001 he co-founded dok.at, the Association for the Austrian Documentary Film, in 2004 he created DocuZone Austria – a collaboration between right holders to promote films in the age of digital. DocuZone was part of the world's first international digital cinema network: CinemaNet Europe. In 2011, Vincent became part of Under the Milky Way and is film aggregator for Germany, Austria, Switzerland, Eastern and South-Eastern Europe, Russia and Turkey. In 2017 he initiated the digital label GLOBAL NOMADS.